Hi everyone. I have something new today. Finally after a fight and struggle I have my very first script for sale! Boy editing these things is a job! Some of that coding is like an alien language. I am very proud to present my first script for sale! Yayyyy!! You choose the colors and textures! As a bonus I have included the textures I have used. Please read the Instructions & TOU file I included with this, I have added a list in there of the textures and which order I used them in!
Final product size is just over 4 x 4, made at 300DPI. Script ends on seperate layers so you can easily modify it .Personal or Commercial Use Okay
You can also purchase this from any of the stores I'm in.
$2.00 (404kbs zipped)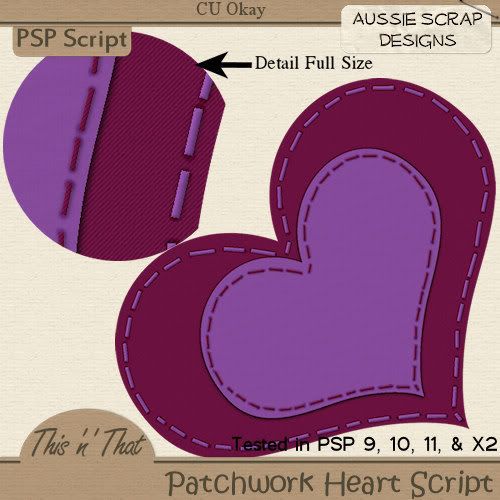 This zip contains:
1 PSP Script
4 Selection Files
1 Instuctions & TOU
1 Preview
3 Textures